Peculiar Families Festival and Circostrada General Meeting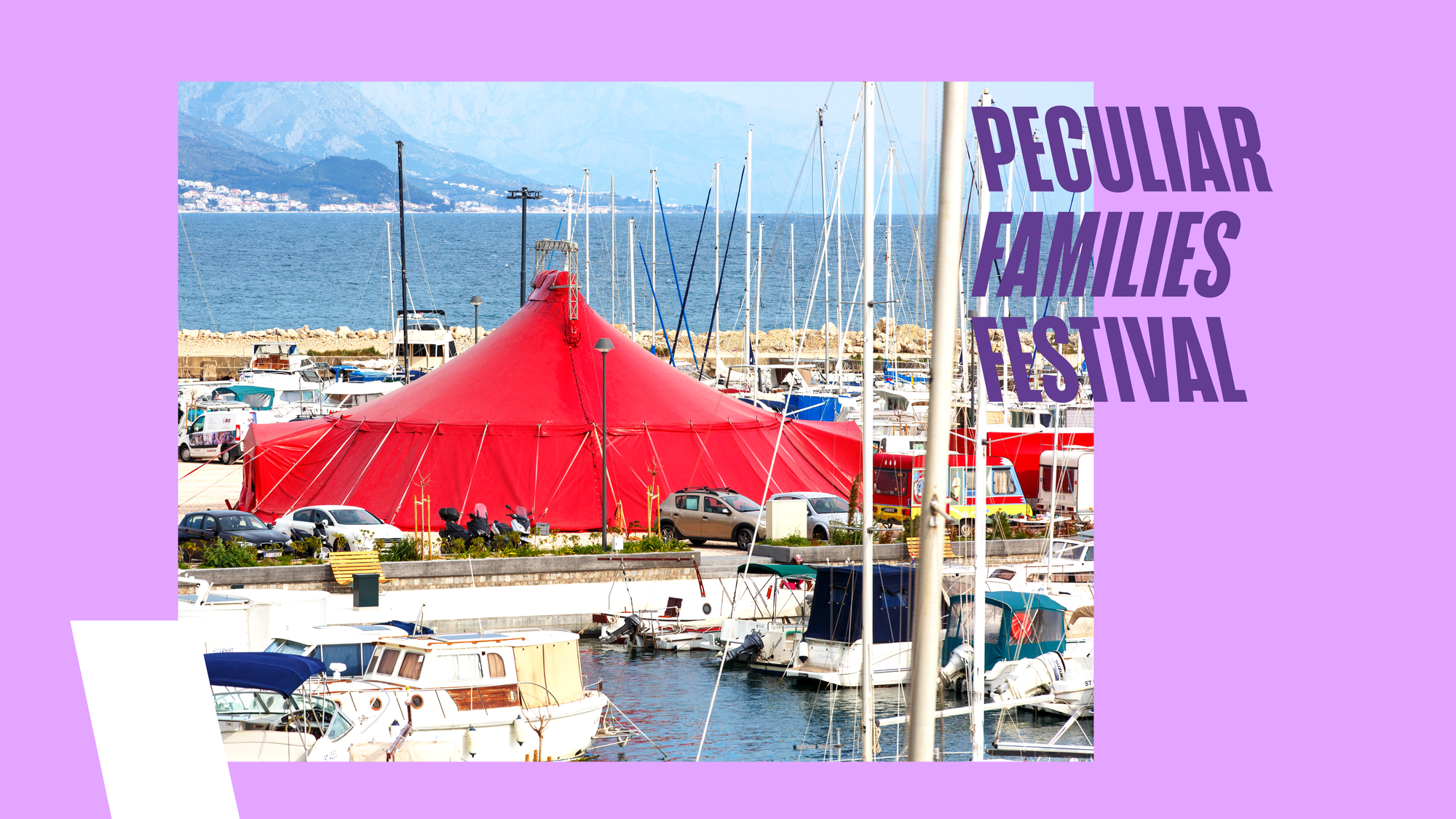 From 18 to 23 April, Around About Circus is in Split, Croatia, attending the 4th edition of the Peculiar Families Festival. We will tell you more about the festival activities in our stories, participate in several activities and shows, sharing thoughts and images about the experience on our social media channels.
The precarious condition of cultural workers in the area has never stopped the intentions of those who live, produce, and feel it as a value spreading throughout the territory. The community of contemporary circus arts in the Balkan region shows us that it is also possible to foster culture, even without institutional support.
The Peculiar Families Festival 2023 edition is an example of the sisterhood and unity of three organisations collaborating for over five years. ROOM 100 from Split, Cirkusfera from Belgrade, and Cirkorama from Zagreb share values of grass-roots, peer-to-peer, and interdependent approaches to creation, production, and presentation resulting in a specific blend of resilience, improvisation and reliability.
This festival's edition is "peculiar" for the visit of the almost 100 professionals who gather here for the Annual General Meeting of Circostrada, the European Network for contemporary circus and outdoor arts. But mostly because it is the first year that Split's audience can enjoy a contemporary circus festival in a circus tent.
With 19 performances from 44 artists and eight countries, PFF 2023 brings an insight into the Croatian landscape of circus arts with some international guests. To step away from the touristic behaviours in which Split is submerged the performances are located outside the tourist centre.
We wish to meet the city's true spirit, living the days with the participants, sharing meaningful moments, inspiring shows, joyful meetings, guided walks and critical reflections.